Buy a Look and Listen Multimedia Sermon Recorder Licence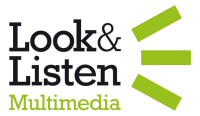 Look and Listen Multimedia (www.llmedia.com) has partnered with Behest Software to provide the Sermon Recorder to their customers. To buy a licence for your Look and Listen Multimedia version of the Sermon Recorder, please follow the steps below.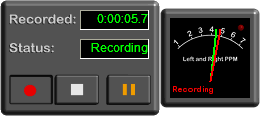 A licence is only valid for the computer name you provide when buying a licence. This licence will not work on a machine with a different name and it is not transferable.
When you buy a licence you will receive licence codes by e-mail. Entering these into the Sermon Recorder program will remove the 60 day trial restriction.
Licences remain valid for at least the current major version number, so if you buy a licence for version 2.1 it will remain valid for all 2.x versions, you may need to upgrade to use it with version 3.0 should such a version be released.
Licence Prices
| Currency | Price |
| --- | --- |
| British Pounds | £30.00 (GBP) |
| US Dollars | $40.00 (USD) |
| Canadian Dollars | $53.00 (CAD) |
| Australian Dollars | $54.00 (AUD) |
| Euros | €37.00 (EUR) |
To buy a licence, simply press the 'Buy Now' button which will take you to a page where you can select which currency you will pay in. After confirming these details you will be taken to the PayPal website to complete the transaction. After this your licence codes will be sent to you by e-mail.
You can buy a licence with a credit, debit or other bank card using PayPal or you can use an existing PayPal account.
You can pay by card without having to create a PayPal account.

If you have a UK bank account you can also pay by cheque if you prefer. To do this, please e-mail info@llmedia.com to make arrangements.